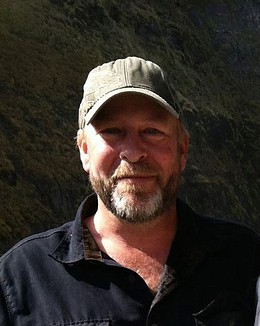 Location
Idaho Falls, Idaho
About Clay Adams
Multi-award winning, creative professional with a record of success in marketing, publishing, graphic design and corporate branding. Exceptional collaborative and interpersonal skills with well-developed written, verbal and visual communication abilities.
Expertise

Graphic Design
Print Production
Art Direction
Creative Direction
Marketing/Branding
Copy Writing
Project Management


Software/Technology Proficiency
Photoshop
InDesign
Illustrator
Acrobat
Word
Excel
Access
PowerPoint
Keynote
HTML
CSS
Xcode


Professional History

Sr. Graphic Designer
MCS Advertising • Idaho Falls, Idaho (2014 - Present)

Design advertising and branding strategies from concept to completion.


Graphic Designer/Marketing/Print Brokering
Braintree Creative • Idaho Falls, Idaho (2012 - 2017)

Designing identity and advertising materials for companies and individuals from the US and Canada.


Creative Director/Graphic Designer
Hunt Advertising & Consulting, Inc. • Odessa, Texas (2008 - 2012)
Researched and developed contacts with suppliers and wholesalers that decreased the agency's printing costs and increased profits.

Created advertising/branding strategies to maximize client's budget and produce meaningful results.


Publisher/Creative Director
Good Times West Texas Magazine • Midland, Texas (2006 - 2010)
Created the area's most respected arts and entertainment magazine.
Won Addy Awards for both cover and ad design.


Graphic Designer/Preflight & Prepress Technician
Teraco, Inc. • Midland, Texas (2003 - 2006)
Managed preflight department for very large graphics and printing operation and implemented procedures that drastically cut down on re-prints and increased production speed and efficiency.
Was able to bring in-house many of the design jobs that had previously be sent to outside agencies.
Major clients included Disney & Ford Motor Company.


Manager/Graphic Designer
Penny-Quick Printing • Midland, Texas (1995 - 2006)
Oversaw all aspects of print production.
Handled printing contracts for the Midland County, the City of Midland and Midland College


Awards
Best of Show Addy Award - AAF Permian Basin Chapter (2012)
Special Judges Award Addy - AAF Permian Basin Chapter (2012)
Silver Addy Awards - AAF District 10 (2012)
Silver Addy Award - AAF District 10 (2011)
Numerous Gold Addy Awards - AAF Permian Basin Chapter (2009 - 2012)
Numerous Diamond Awards - AAF Idaho Falls Chapter (2012 - 2020)
Silver Rocky Awards - AAF Boise Chapter (20014 - 2018)


Education
Art/Design, Creative Writing, Computer Programing • Midland College - Midland, Texas (1994 - 2000)


Community Involvement
Board Member/Communications Chair
American Advertising Federation, Permian Basin Chapter (2009 - 2012)


Ambassador
Midland Chamber of Commerce (2009 - 2011)


Member
American Advertising Federation, Idaho Falls Chapter (2012 - Present)


Volunteer
Community Food Basket – Idaho Falls